POW – THE ULTIMATE PET CARRIER
TAKE YOUR PET WITH YOU




SAFELY AND SECURELY...




NO MATTER HOW YOU TRAVEL
Designed and produced in Italy, these carriers are the first of their kind in the world. Guaranteed to turn heads around town, your pet will love feeling the unbounded freedom of two wheels and the wind in their face while being held safely and securely in the stylish and high-quality POW (Pet on Wheels).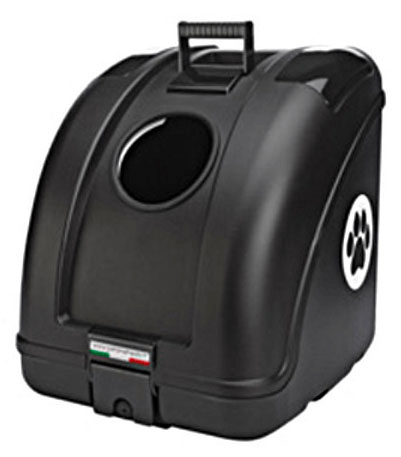 You will never have to leave your best friend home alone again!
Designed specifically for those of us who enjoy the freedom of getting around on two wheels, the POW comes in a range of colour combinations, so you can choose one that best fits your personality – playful, serious or in-between. Whatever you choose, you can be sure you'll stand out in the crowd.
We think every pet lover should have a POW, — not just because they're cool and funky (which they are) – but because they are the safest way of taking your pet with you, whatever type of wheels you have.
* The POW is designed to take pets up to 10kg in weight
Take your best friend with you.